I was going to hang on a few more weeks before I started a report section for the three lakes on the National Trust Dudmaston Estate at Bridgnorth, but we had a couple of 'experts'
fish it with special permission from both the club and the National Trust for a feature for Angling Times, to be produced in a couple of weeks, so I thought now would be as good a time as any.......


---
The three lakes on the estate are called Seggy, Brim and Big pool.
Starting off with the smallest of the three waters - Seggy pool. Recently reported in Angling Times as a mini Redmire.
Approximately 4 acres, weedy and heavily treed on one bank, most of the fishing takes place either off the dam or along the one side of the pool.
The water contains lots of small to medium Tench along with some cracking Carp upto 20 odd lb.
A small Seggy pool Tench.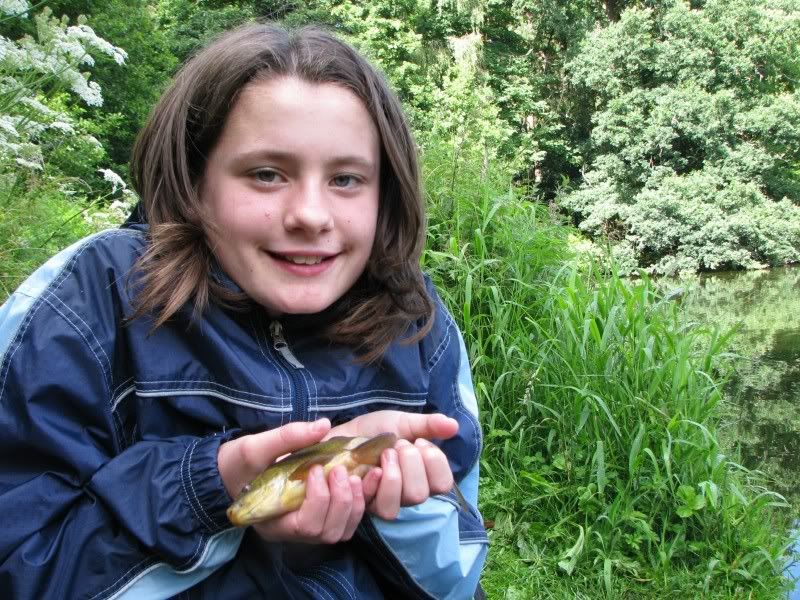 Seggy Pool Carp.

Next we have Brim pool.
Around 6 acres, again weedy and wild.
This pool doesn't hold huge numbers of fish but the Tench that are in there are of a nice average size.
A 5lb+ from Brim pool.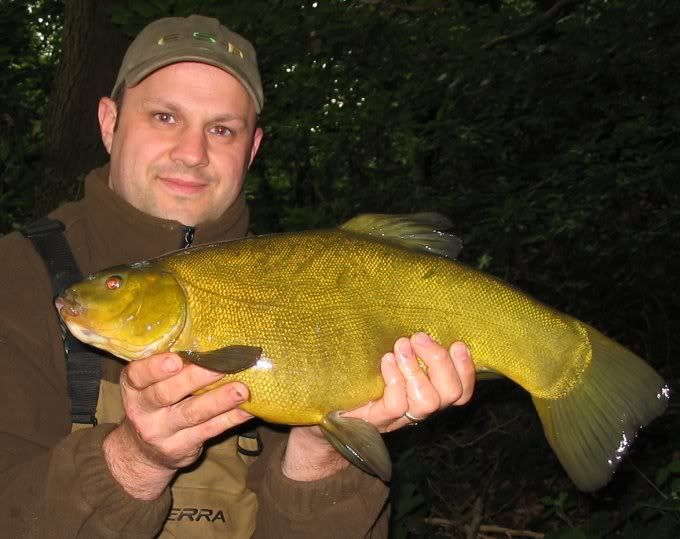 Brim pool also holds some big Carp that as far as I know remain uncaught.
My estimations are that at lease two of these fish are 25lb+
Now we come to the jewel in the Dudmaston crown.
Big pool is a stunning 19acre estate lake with depths from 2 - 25ft.
The lakes holds an incredible head of Tench upto a reported 9lb+.
My personal best is 7 3/4, but I know of a few that have weighed up around the 8lb mark.
Its not a big Tench water though, its a water that regularly produces 20-30 Tench in a morning with a few 5lb+ fish thrown in.
Some of the lads catch upwards of 50 Tench in a sitting.
My best ever catch came (luckily for me) in front of Kev Green and the IYCF cameras.
I had around 40 Tench all on the Waggler, for a combined weight of around 150lb.
For those of you that saw the article back in Sept 05 would also remember Lee (my fishing buddy) also catching a few for the feature on the Method.
Some pictures from IYCF
My front page pic

almost there....
another one hits the net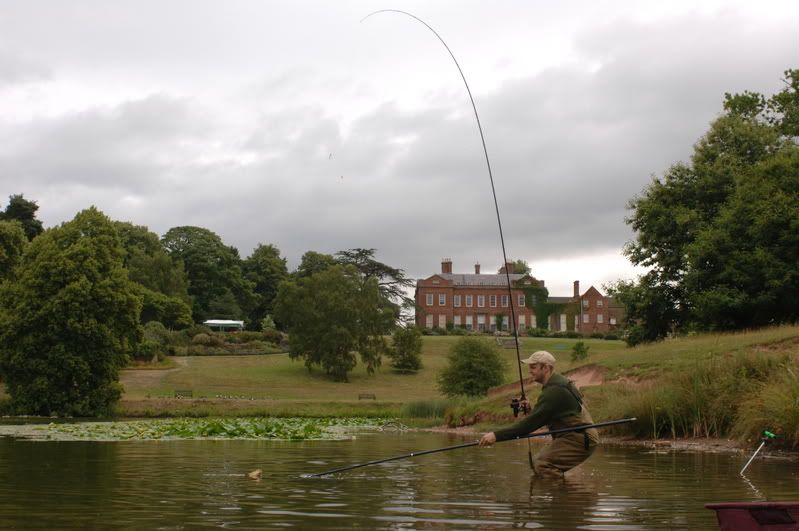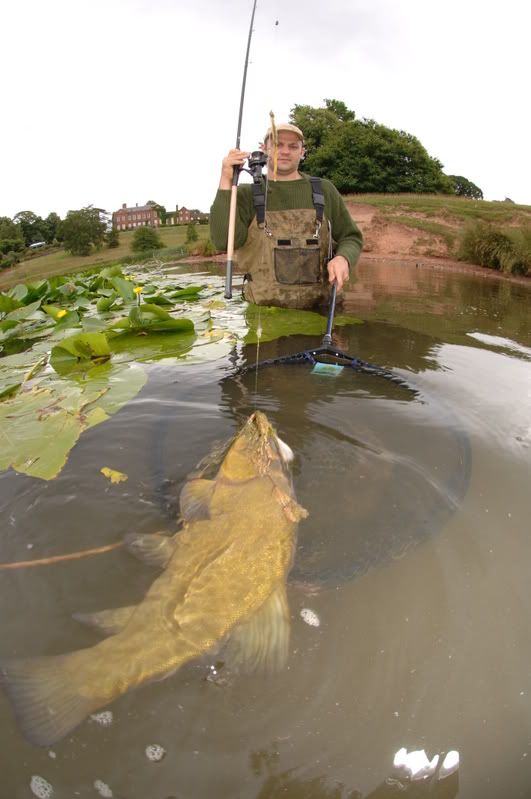 Lee with a cracking bag off the point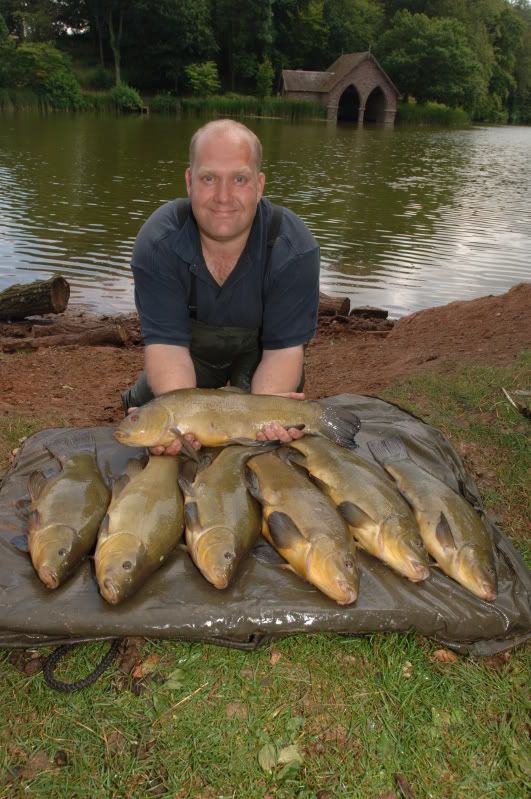 A typical 'big pool' Tench.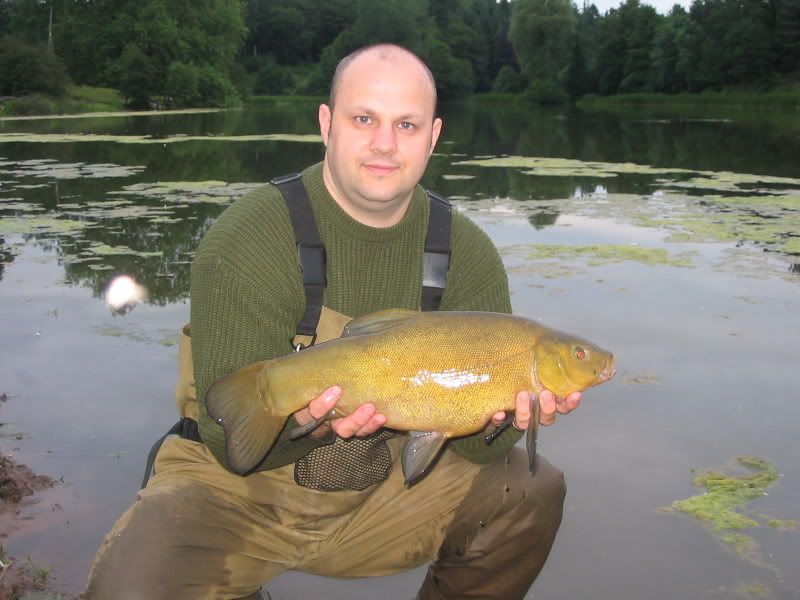 Ben (my son) with a 4lb 8oz Male

One of the attractions of the big pool, apart from the 'Capability Brown' looks of the water is the diversity of methods you can use to catch the Tench.
I've been the whole circle, from float to feeder to method to scaled down Carp rigs and I'm now back fishing the float again.
My favourite method is to rove the reedy swims on the far bank fishing the lift float with corn and feeding corn and hemp, or to sit it out over a bed of bait down in the deep water while fishing a slider.
I haven't found a bait yet that wont catch these Tench, but dont think for one second they are a push-over.
There are plenty who fish the big pool and struggle.
Big pool also contains some quality Roach and Rudd, along with Pike, Perch, Eels.
If anyone is interested in either joining Kinver Freeliners AC please feel free to speak to me.
It is also possible for me to arrange a 'Guest Ticket' for people to try out the fishing on any of the lakes.
You would need to fish with a member of the club and the cost is £8, but this is refundable should you join the club.
Steve Williams
KFAC Secretary.
So, the first catch report of the season from the big pool.
Bearing in mind that we still hold the traditional close season on the water, so we had to obtain special permission from the NT to do the feature, all I can say is that the pool fished very well.
The lads caught somewhere in the region of 150lb of Tench in just 5 hours.
Lawrence even said that it was probably his best Tench session ever, and that coming from someone who's been around a bit, it high praise indeed.
Look out in Angling Times in a week or two for the article.
Steve